FargoDome Information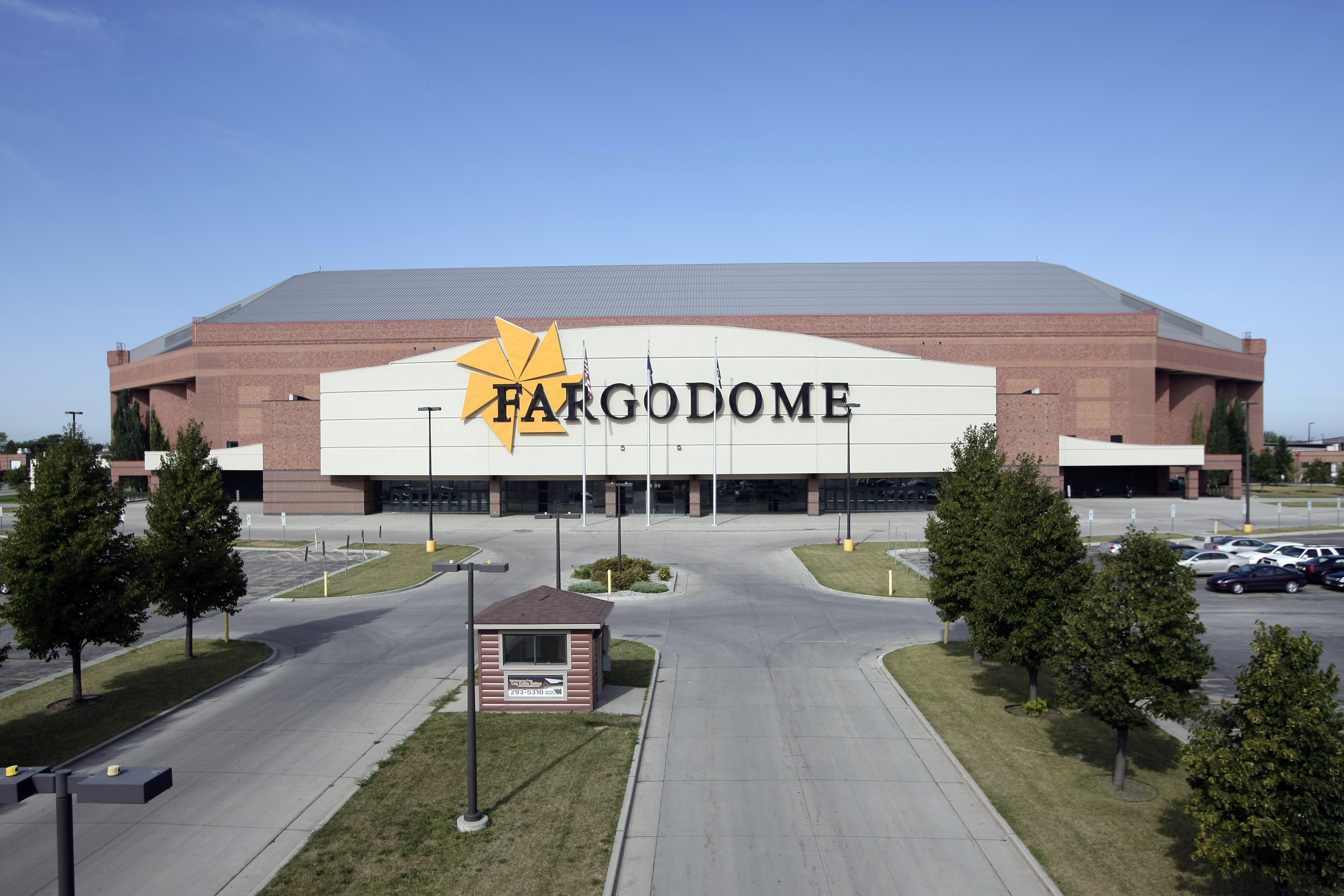 FargoDome exceeds all expectations when it comes to impressing sports and music fans with it's long list of unmissable events taking place each and every month!
Set on the campus of North Dakota State University, this large indoor stadium continues to bring the very best football and concert experiences without fail.
Throughout the last three decades, FargoDome has enhanced the North Dakota entertainment scene and has provided an unbeatable line-up! From superstar names gracing the stage; Cher, Areosmith, Taylor Swift, Kenny Chesney, AC/DC, Fleetwood Mac, The Rolling Stones, Beach Boys, Kiss, Luke Bryan and Katy Perry, to name a few.
As well as giving sports event go-ers the time of their lives with ongoing tournaments and championships from the likes of the local football team – North Dakota State Bison, as well as the NCCA and the NBA.
The FargoDome also plays host to a number of other entertainment events throughout the year, some of these include the likes of; Monster Jam, World Champion Wrestling, the Ringling Bros. and Barnum & Bailey Circus, the Fargo Freeze, as well as so many others.
FargoDome is always looking for new and innovative ideas to expand the popular stadium venue and improve the experience for it's guests and back in 2016, FargoDome was completely enhanced with brand new SMD LED technology as well as High Definition video and scoreboards and other impressive live screens.
With all of this in mind, there really is no better place to catch all kinds of events, no matter what you love – the FargoDome has got you covered!
If you love to be right in the heart of the crowd, seeing live sports or the biggest and best music concerts taking place, then look no further than the FargoDome!
More FargoDome information:
Ticket Policy:
Read about the ticket policies from our preferred ticket reseller and about their authenticity guarantees.
Seating Map:
Have a look at the FargoDome seating map and learn about different seating arrangements.
Parking Information:
Driving to the venue? Read more about FargoDome parking options here.